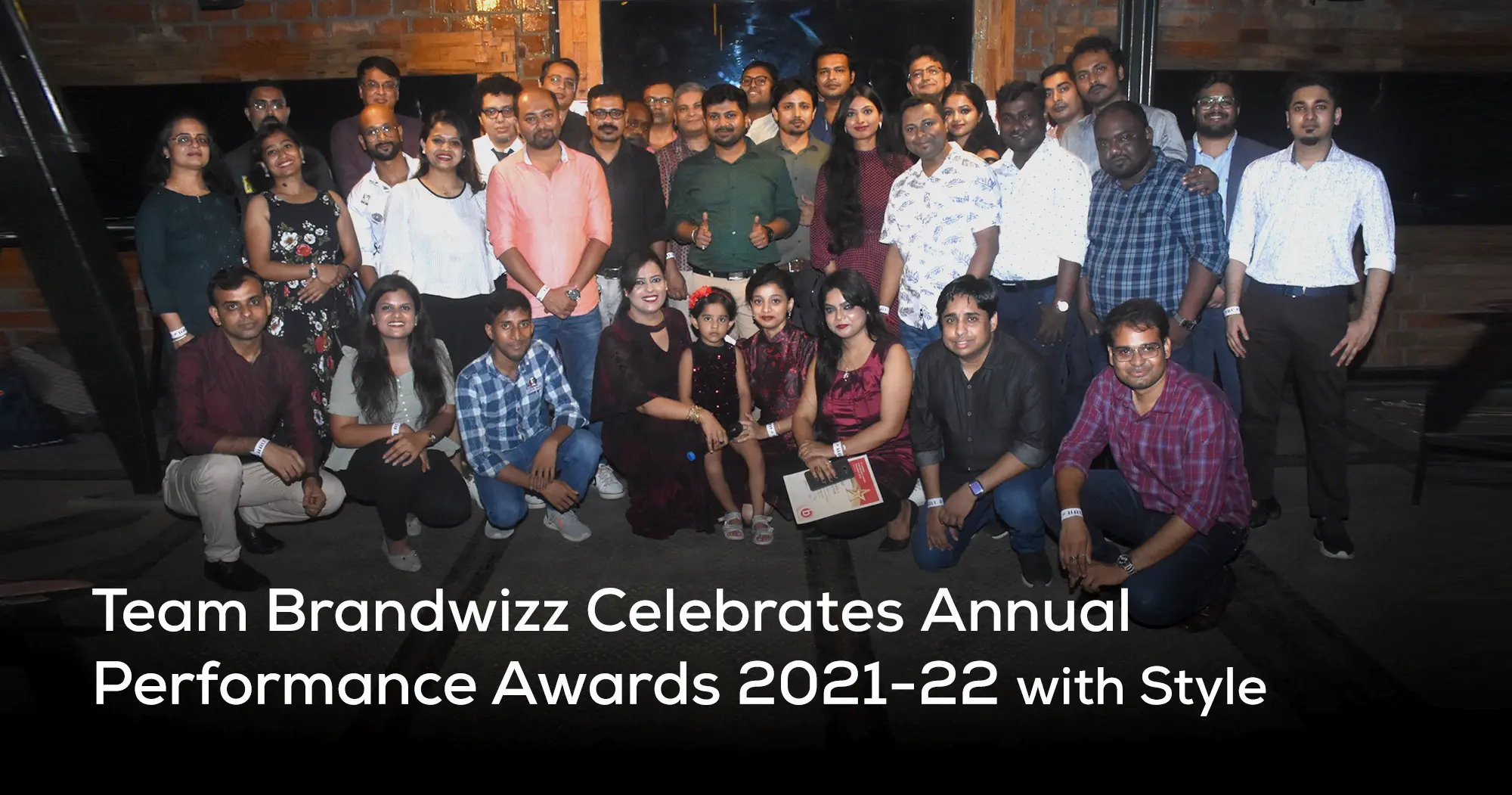 Team Brandwizz celebrates Annual Performance Awards 2021-22 with Style
Collaboration & teamwork have always been the name of the game at Brandwizz Communications. For more than a decade, we have won together, learned together, overcome challenges together - and most importantly, grown together. This year too, it was all about collaborative success and taking strides in the right direction as a team.
The 11th Annual Performance Award & Gala Night - held at MALT, New Town - served as the perfect occasion to celebrate the achievements of these difference-makers. Some of our team-members well and truly stood out this year in terms of their efficiency, dedication, sincerity and sheer hard work. Here's a roundup of the winners:
Welcoming the Promising Newcomers
Newcomers breathe a lease of fresh air at Brandwizz. On the night, the newbies who have already started making a mark were felicitated.
The newcomers at Brandwizz - with a lot of verve, vibrancy & spark - were awarded on the night. They have miles to go and lots to learn, but they have certainly got off to a good start.
Appreciating the Potential in our Talent
A fantastic blend of skills, commitment & dedication - that's precisely what these awardees brought to the table this year. At the awards, Brandwizz felicitated four individuals who have shown exemplary dedication and have earned the admiration of the entire team.
The winners from this category have successfully laid down the marker for others to follow, and have been earmarked as the 'Leaders of Tomorrow'. May the force be with them, going forward!
Rewarding the Incredibles
Consistency can be an interesting thing. Some of our team-members have mastered certain skills so well that they fully deserve to be called 'The Incredibles'!
The Valuable Associate Award was handed out at first. Richly deserved, that's what we say!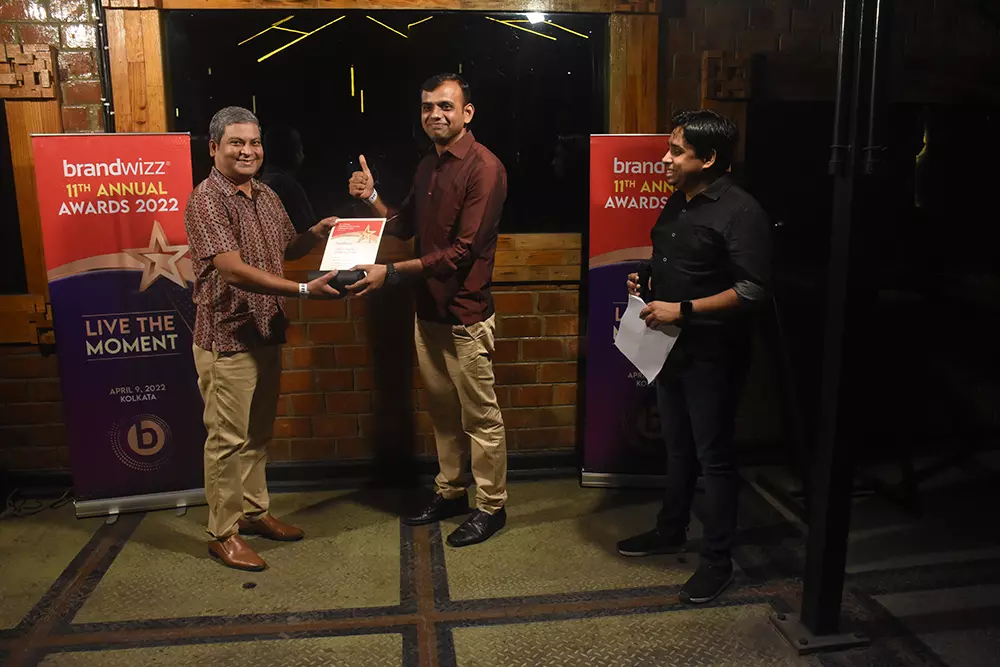 Next up, it was time for appreciating those who have set benchmarks in how they carry themselves at the workplace. Such people should be appreciated, celebrated, and viewed as 'model team members'.
Discipline at work matters. As does a dash of liveliness & fun. The two awardees had aced these skills, and then some!
It might seem trivial to many, but Brandwizz appreciates the art of regularity & consistency. A couple of our team-members laid down the marker in this regard this year. At this year's Annual Awards, they deserved to take home the awards from this category.
Salesklik awarded the Best Project (Web & Tech)
Several web & tech projects keep the ball rolling for us every year. A part of the Brandwizz culture is to select the best of them, and reward everyone associated with it.
Salesklik - the multi-featured eCommerce platform - was awarded as the best of 'em all this year.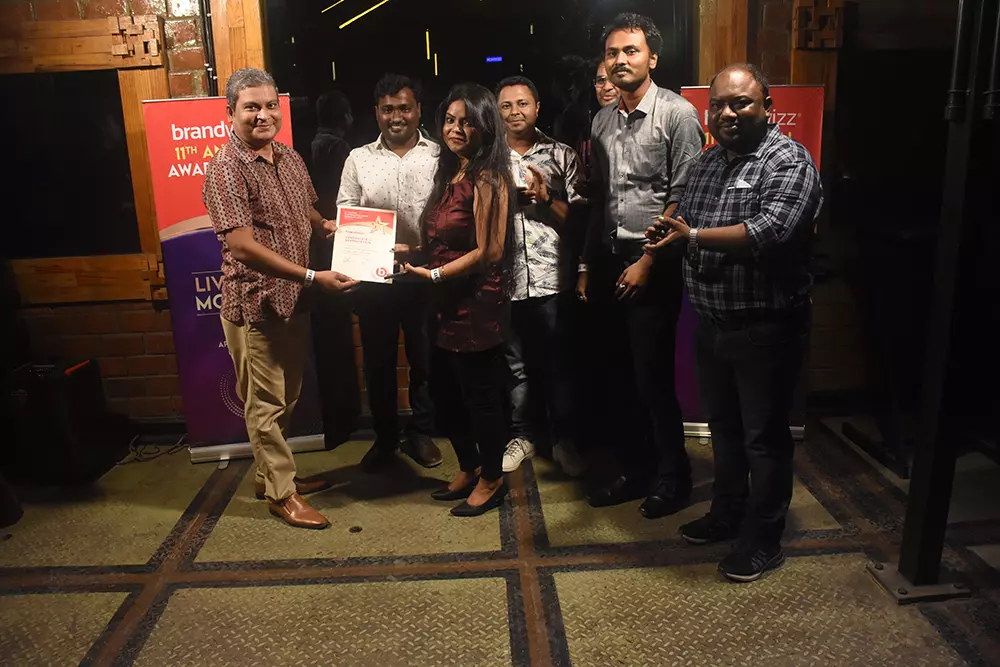 Skin Solutions awarded the Best Project (Digital)
Exciting digital projects are the life and soul of the Brandwizz team. The best digital project is identified and the team is awarded every year.
Dr. Tina's Skin Solutionz was selected as the best one for this year. The award was handed to the team working on the project.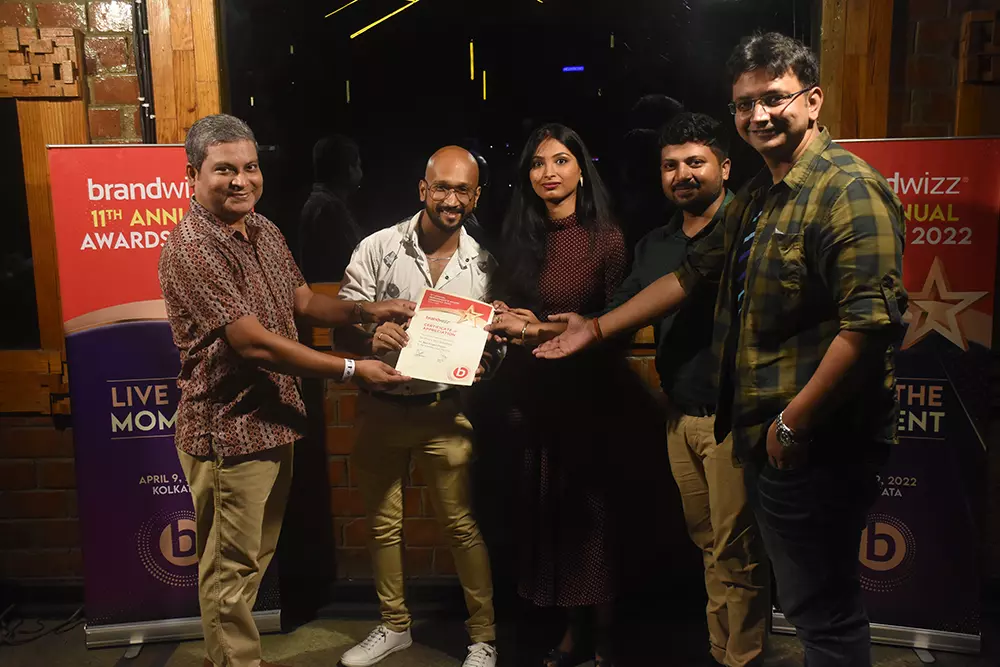 MamaLift App Creative awarded the Best Project (Creative)
Working on some creative projects seems fulfilling in the truest sense of the word for Team Brandwizz. The MamaLift App Creative project - which was selected for the award - was a classic example.
Indrajit Choudhury Rewarded for Best Self Improvement
Upgrading oneself and continual self-reinvention are things that each of our team-members pride themselves on doing. Of course, when there is a fantastic role model to look up to, things become easier.
Brandwizz has always, and will forever continue to, celebrate those who go that extra mile, make that extra effort, bring in revolutionary changes, to become better versions of themselves. Such people have that elusive sense of direction in their lives, and encouragement works wonders for them.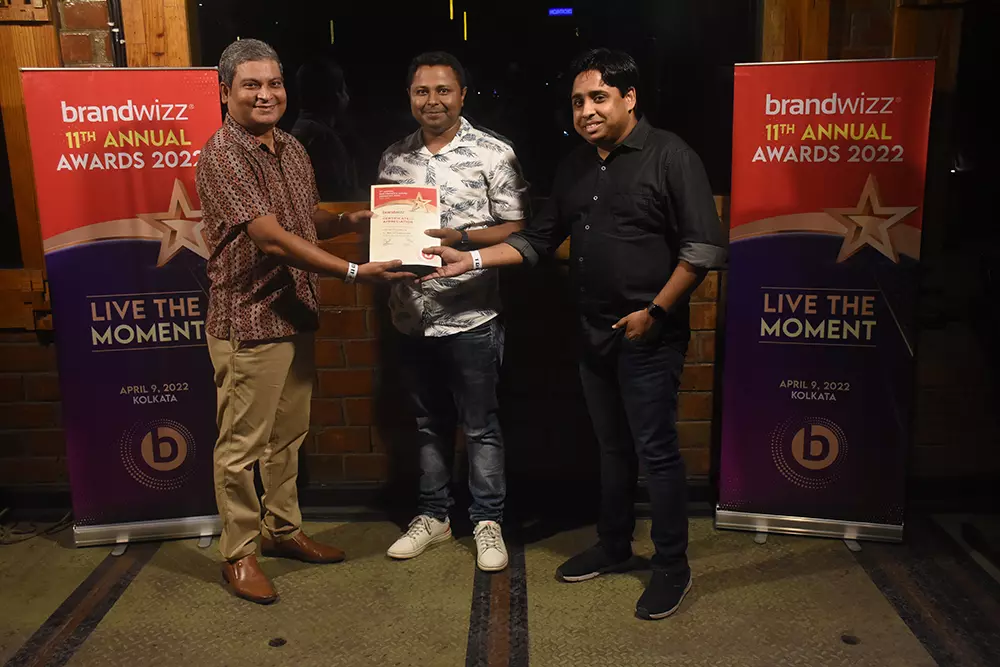 Amit Kumar Roy was chosen for Customer Hero Award
Handling clients can be tricky. Brandwizz acknowledges the special skills and oodles of patience required to master this art, and gain the trust & appreciation from clients. That's exactly what our next awardee and his team managed to do this year.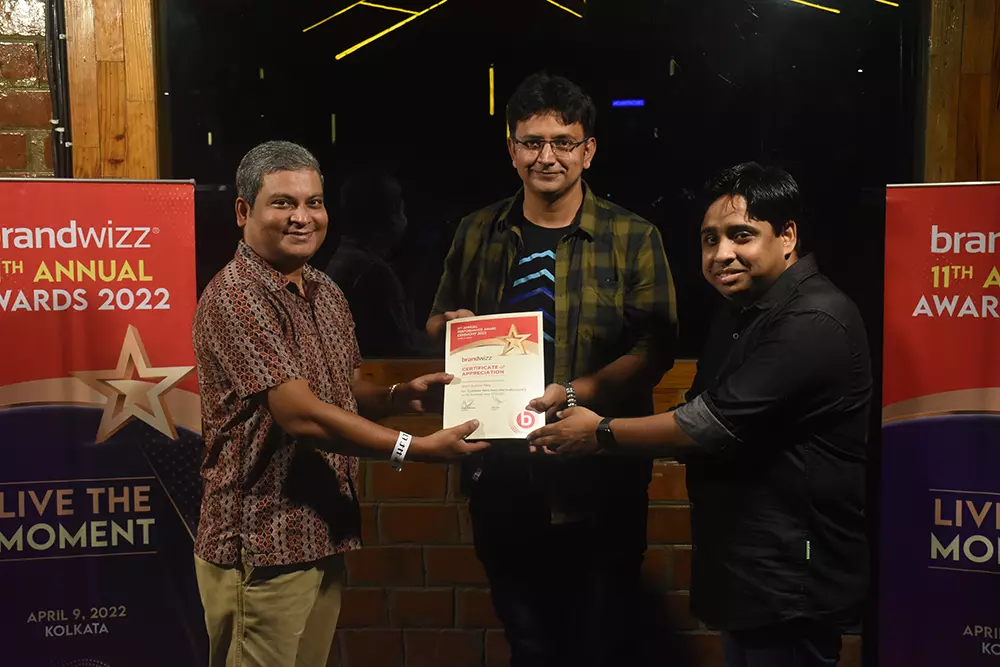 Sambrita Misra won the Project Leadership Award
Great leaders are just like ship captains - taking control of affairs and expertly navigating towards perfection. Such personalities are celebrated by Brandwizz at the Annual Awards.
For our Digital account for Vidya Wires, our celebrated senior copywriter took this award home this year.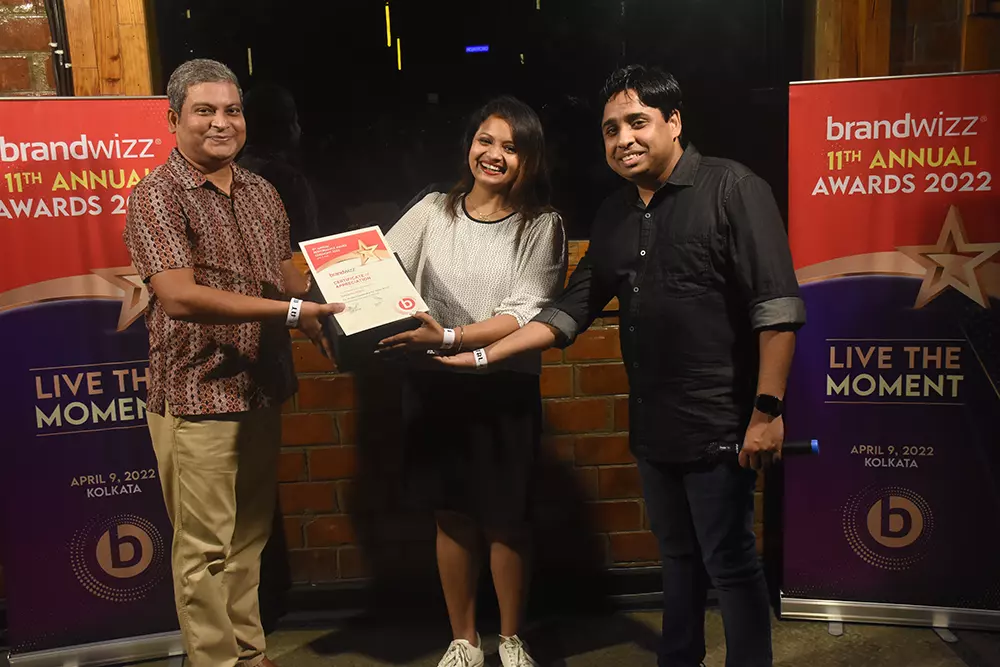 Pavel Podder was chosen as Performer of the Year
Standing out in a team of extraordinary professionals is no mean feat. It takes exceptional skills, sincerity, dedication and even sacrifice to emerge as the 'performer of the year'. Brandwizz salutes such winners every year.
He won the 'best of the best' award last year. This time, he repeated the dose. The only question now is, will it be a hat-trick for him next time around?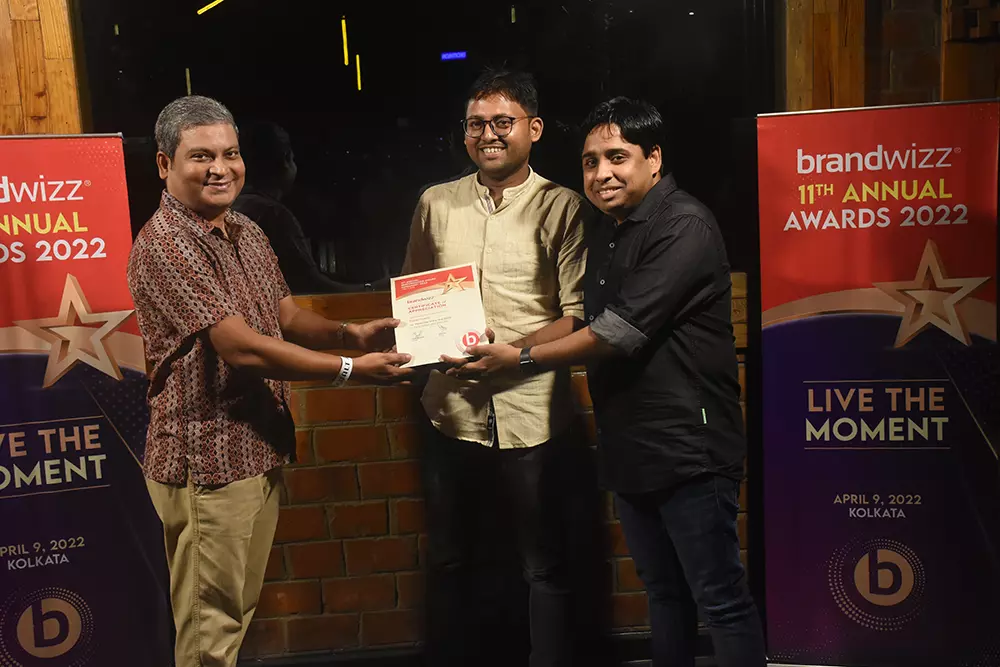 A huge shout out to all the winners at the 11th Annual Performance Awards & Gala Night. You have set the benchmark for others to follow.
After all, it's the BRANDWIZZ TEAM that had the #biggestwin. As we keep reiterating, winning together is our mantra!
Starting a New Project, or
Want to Collaborate with Us?
Starting a New Project, or Want to Collaborate with Us?
Starting a New Project, or Want to Collaborate with Us?